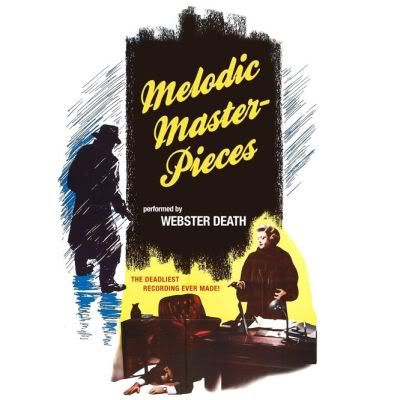 Thunder Bay's Webster Death drops the first release from Deepcave Records
in 2011.
Webster's 4th solo album, "Melodic Masterpieces", is available now on Itunes!
Download 3 tracks off of it for FREE! If you dig the tracks be sure to cop the album!!
Rap Adonis: http://www.mediafire.com/?9ni47164567okf8
Whiskey In The Bottle: http://www.mediafire.com/?og7ey4gfwqnb304
Boom Bap: http://www.mediafire.com/?imbpwpr86bcv0ix
Webster Death has been representing for Thunder Bay since the late 90′s. He's opened for many of Hip hop's most legendary artists, he's performed all over Canada and he's won 2 International Music Video Awards.
He's created a lot of buzz in his hometown, he has been responsible for many of Thunder Bay's best hip hop shows and he's been a huge influence on the Thunder Bay hip hop scene as one of it's pioneers.
Melodic Masterpieces is Webster's 4th solo album and his 3rd produced entirely by Phil Larway. The album features Webster's typical rapid fire, razor sharp upbeat raps mixed with a couple of darker thought provoking tracks over melodic sample heavy beats by Larway.
Back in 2002, along with fellow Thunder Bay MC's Royal-T and Webster's former rhyme partner MC One Eyed, Webster Death joined forces with Winnipeg crew/record label Deepcave. Since then he's been a mainstay on Deepcave Records, been featured on several Deepcave releases and continued to be one of Deepcave's busiest MC's.
Webster has blown up on myspace ( http://www.myspace.com/websterdeath17 ) with over a million page hits and it's just amatter of time before that buzz spreads elsewhere. He has released 2 excellent music video's that have garnered international music video awards honors that can both be viewed on youtube as well as on this site a few posts down.
Webster's fortay is his high energy live show featuring his butler Grimmace which he immaculately transfers to record on Melodic Masterpieces.
Download these free tracks to catch the vibe and go cop the album on Itunes.