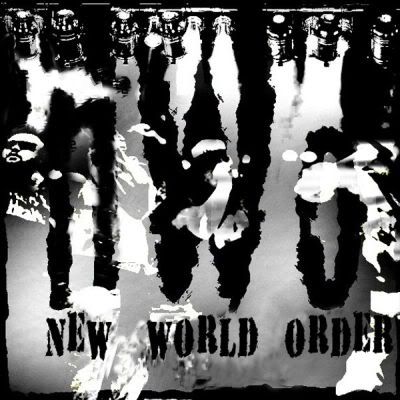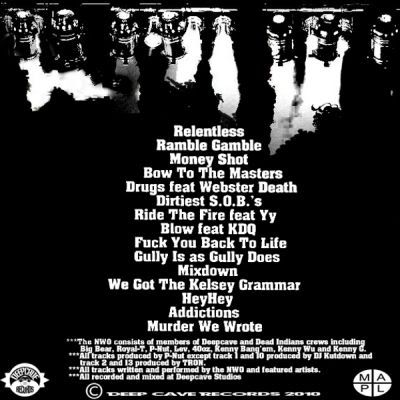 CLICK HERE FOR A FREE DOWNLOAD OF THE NWO ALBUM
From 2006-2008,  members of Winnipeg rap crews Deepcave and the Dead Indians joined forces to bang out the NWO album. The group consists of Big Bear, P-Nut, Royal-T, Lev, Kenny G, Kenny Wu, Kenny Bang'em, and 40oz. The crew did numerous shows and became a staple in the Winnipeg rap scene.
This album has been long awaited since it's completion in 2008. The NWO album was supposed to be out 3 years ago but due to complications it was pushed back to the point where we weren't sure if we were going to release it anymore. One quick listen through all the tracks squashed that idea and made us realize that this was a tight project that needed to get out there. We released it early 2010 on Itunes but after close to 2 years the sales are slowing down so we figured we'd offer it free and expose more people to one of, if not THE dopest Deepcave Records release to date.
The album combines grimey rap, executed with skilled flows and rhyme patterns over hard as fuck beats. The bulk of the production is handled by the NWO's own P-Nut, although the album also has a couple of gems compliments of DJ Kutdown and Tron. Featured MC's include Yy (Peanuts and Corn records), Jon C (Winnipeg's Most) and Webster Death (Deepcave Records).