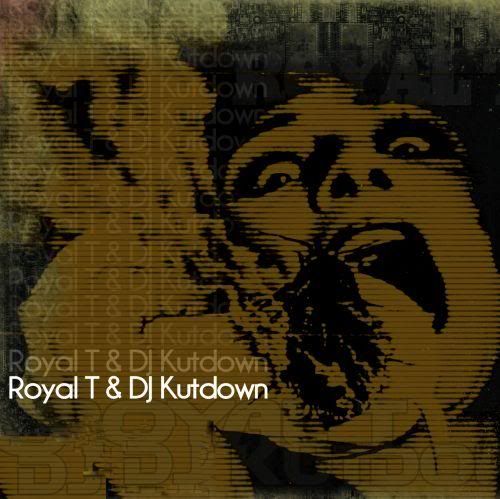 We're down to the last 20 physical copies of Royal-T's last solo release and since we're most likely not pressing anymore we've decided to make it available as a FREE download!
This is Royal-T's 4th solo release, made between 2006 and 2008 while in Winnipeg. DJ Kutdown provides the perfect dark, hard hitting production to compliment Royal-T's rapid fire, multi syllabic braggadacio style. Royal-T stakes his claim as one of the most talented MC's to emerge from the Canadian scene by laying down unheard of flows laced with clever punchlines and well thought out topics over beats by one of the country's most accomplished hip hop producers. Kutdown also brings his infamous DJ skills to the table and laces the album with vicious cuts. Guest features include Yy, Influence, Rob Crooks, Ben E Elim, Corvid Lorax and Hawaii's Wormhole. Guest cuts by DJ Kinetik.
CLICK HERE TO DOWNLOAD THE ROYAL-T AND DJ KUTDOWN LP FOR FREE!!
TRACKLISTING:
1. Dadadadadadadadadada
2. Travesty feat Rob Crooks and Ben E. Elim
3. Euthanized Herbs
4. Coupe D'Etat
5. Primal Instincts
6. Floyd Mayweather JR
7. You're Not Me
8. Underestimated
9. Get Some feat Influence
10. Man I Just Don't Know
11. The Coalition feat Big Bear and Lev
12. The Rehabilitations a Joke
13. Marauder Blitzkrieg
14. Stomping Grounds feat Influence
15. Biters Anthem Remix
16. Boozanchron
17. Fight feat Yy
18. Answers to Questions That Do Not Have Answers feat Wormohole and Corvid Lorax
CLICK HERE TO DOWNLOAD THE ROYAL-T AND DJ KUTDOWN LP FOR FREE!!